DunDev Studios Set for Success in 2024
Promising young start up dev studios invited to take part in month-long residential programme, gaining invaluable access to industry experts as well as the opportunity to pitch for grant support from the UK Games Fund.
Building on the success of the launch of the new hothousing residential programme, DunDev, four exciting young start-ups coming from the Tranzfuser graduate games development competition have been announced.
The DunDev 2024 studios were selected on a competitive basis, each demonstrating a clear passion for their game as well as business acumen and a great potential to be a sustainable, successful independent commercial studios.
New to DunDev 2024, two of the four studios have come straight from this year's Tranzfuser competition, meaning they will take their learning from the summer-long programme and apply that directly to the intense period of focused game development and business knowledge building afforded to them by the DunDev opportunity.
The studios selected to take part are:
Kirsty Gibson, Head of Impact at UKGTF, said:
"Now in its second year, we know how impactful a place on our hothousing residential project can be on the fledgling start-ups invited to join DunDev. The selected studios really stood out in the application process not only for their exciting and innovative approach to their game development, but so too their clear commitment to learning, broadening their professional networks and really making a go of their own entrepreneurial energy."
The schedule for the four weeks of DunDev is shaping up to be the best yet, with expert advisers from across UKGTF's network of contacts coming in to meet and consult with the studios on a one-to-one basis – something that is unique to the DunDev experience.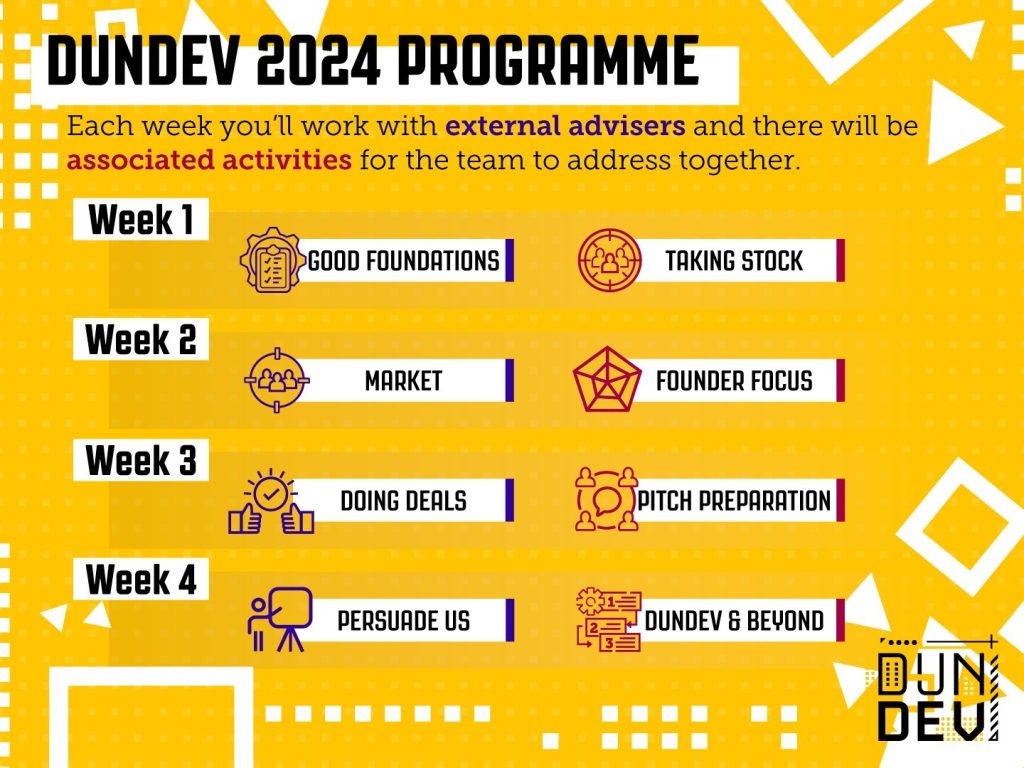 For the month of January, the studios will live and work in Scotland's city of design – building their own community of creative, like-minded professional connections.
We look forward to welcoming them all to Dundee and supporting them on their journey to building sustainable, commercial and growing studios in the future.