Tranzfuser winners announced
Three studios coming from the highly talented Tranzfuser 2023 cohort have been selected for grant support from the UK Games Fund, with a further two high potential studios invited to participate in DunDev.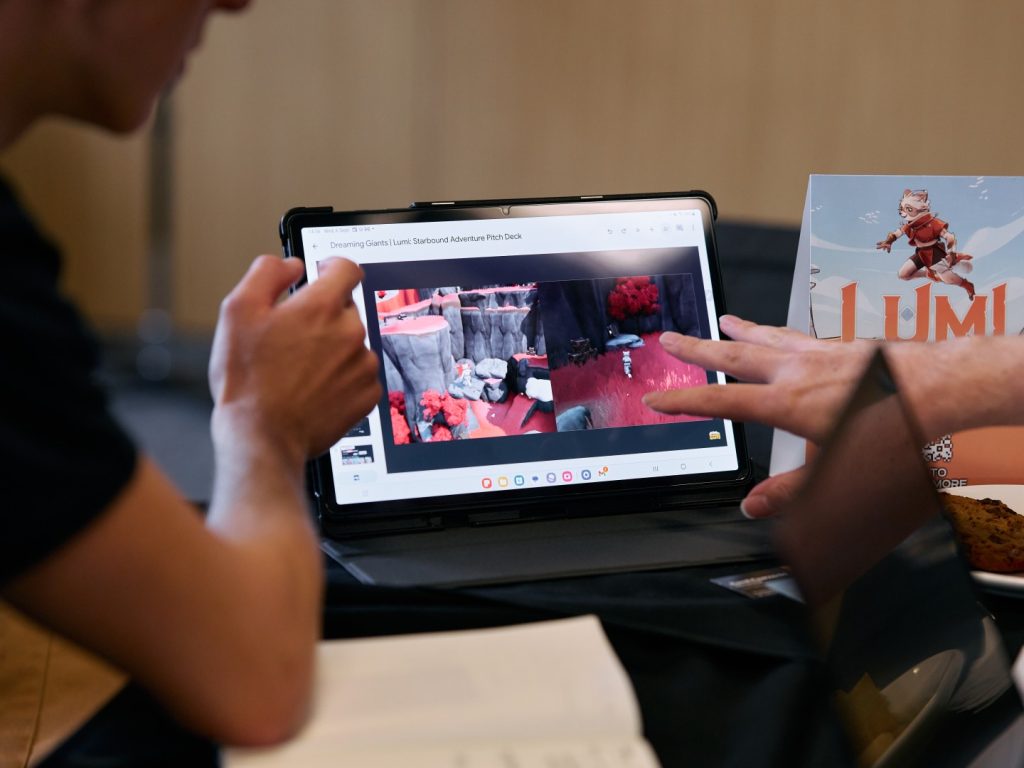 This year's competition saw 19 talented teams come together at Birmingham's NEC in September to not only showcase their games at the Insomnia expo, they also had the invaluable opportunity to meet with a select group of industry experts as they practiced their professional pitching skills.
Stephen Hewitt, Prototype Fund Portfolio Manager at the UK Games Fund, said:
"Working with the Tranzfuser teams so closely this year at the showcase was a real eye-opener for me and my colleagues; with having our practice pitch and showcase event in such close proximity we were given unrivalled insight into the best graduate game development in the UK today. Each and every team greatly impressed us with their creativity, innovation and professionalism."
The Insomnia Gaming Festival as a showcase proved to be a standout show for the game dev teams as the game-playing public that came along were the best audience for such impressive indie games. Sharing a showfloor with the like-minded indie devs from across the UK was of great benefit to the Tranzfuser experience overall.
Teams attended a practice pitch event where industry experts were invited to provide real-time feedback for the teams to action in future pitches. During the showcase the UK Games Fund game-playing panel identified a shortlist of teams who were invited to follow up after the event and pitch formally for UK Games Fund support.
The three studios selected for direct grant funding stood out not only for their stellar game production, but so too their professional approach to running their own business and creative flair. Dreaming Giants, Beyond Tomorrow Studios and Zeta Games are now fully fledged members of the UK Games Fund portfolio of funded companies.
Julia Spinola, Beyond Tomorrow Studios, said:
"We are so thankful for this opportunity from the UK Games Fund! This funding has given our studio the momentum we needed to grow and establish ourselves within the UK Games community."
Details about next year's competition will be announced soon!
DunDev, the residential programme for high-potential post-Tranzfuser teams, is a perfect opportunity for the two studios selected, more about which will be announced very soon.