Employment Pathway Concludes with Awards
New to this year, the Employment Pathway saw teams of talented graduate game developers come together for 6 weeks for the ever popular Jamfuser game jam.
This year's Employment Pathway has been a great success, with talented games devs showcasing the skills and passion for what they do to a set brief and deadline, demonstrating exactly the kind of tenacity and dedication prospective employers are looking for. With the teams now having real world project experience to show and talk about at interview, we partnered with the Games Jobs Live organisers to bring some of the most exciting studios in the UK to speak directly to our Jamfuser teams about what working life is like in the industry today.
Joining us for the event were:
This event was also about celebrating the successes of the game jam and sharing news of the winners of both the public and industry votes.
With submissions ranging from fast paced, 3D platformers to 8-Bit style narrative driven games to spiritual tower 2D defense games to table topped themed RTS game the game-playing public and panel of industry judges had lots of material to play with in the decision making process of which team best deserved to be crowned the winner in each category.
Deborah Farley, Head of Tranzfuser, said:
"The individual team vision, style and character is present in each and every game and the creativity is something to behold and experience. With a solid portfolio piece and experience to take away with them, all teams should be very proud of their achievements."
Employment Pathway Award winners
Best Game Play
Best Visual Art 
Best Audio
Overall Best Game
Best Audio
Best Technical Skills
Best Narrative
Best Visual Art
Best Design
Best Overall Game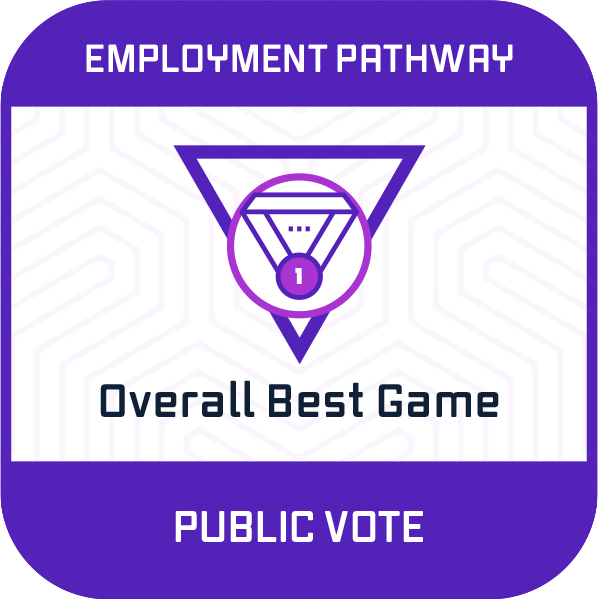 Four teams will be spotlighted during the ProtoPlay Live Stream in September and have been selected from both the public and industry Overall Best Game category.
They are:
Join us for ProtoPlay next month as we speak with our spotlighted teams live and direct!