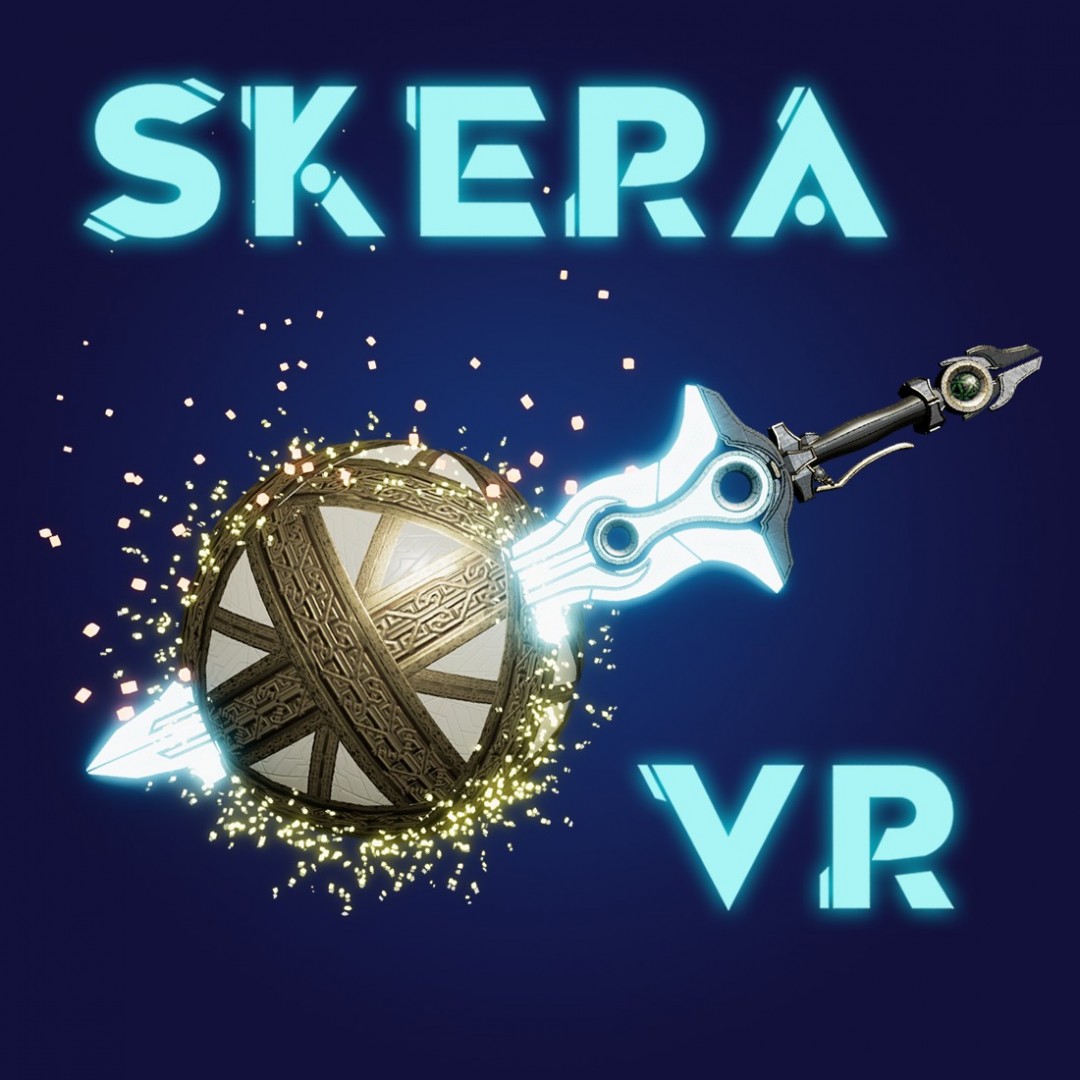 Team Skera
Project Name: Skera VR
Player Type: Single Player
We all studied at the UCA Farnham but came from different places. Skera started as a 3rd year project that was then taken into an Incubator support scheme within our University.
Skera's ambition and art style inspired us to come together and collaborate on it after we all graduated. Since September 2021 we have been working remotely and have quickly come together as an enthusiastic team with a great respect for each other's craft and a real passion underpinning our work.
Being a part of Tranzfuser provides us with the support and a platform to perfect Skera and make it the best version of itself. With the advice and guidance from the programme, we hope to end our time with Tranzfuser better equipped professionally as game developers and more confident as creatives. We want to show Skera to our audience and be proud!
About the project
Skera is a single-player, puzzle-solving action adventure game designed for VR. The player's goal is to reactivate a mysterious gateway tower by solving puzzles and engaging in combat. 
We have taken visual references from aspects of games like the Shrines within Breath of The Wild, Halo's forerunners, as well as from Netflix's Arcane and its magical steampunk setting. We believe that a combination of Sci-fi, Steampunk and magic is an underrepresented and appealing concept in the VR market.
Like Vader Immortal, Moss, and Half -Life: Alyx, Skera is designed for those seeking a single-player and story-based experience. Additionally, we are adding puzzle-solving mechanics to a VR space, combining several genres in an attempt to provide a new experience.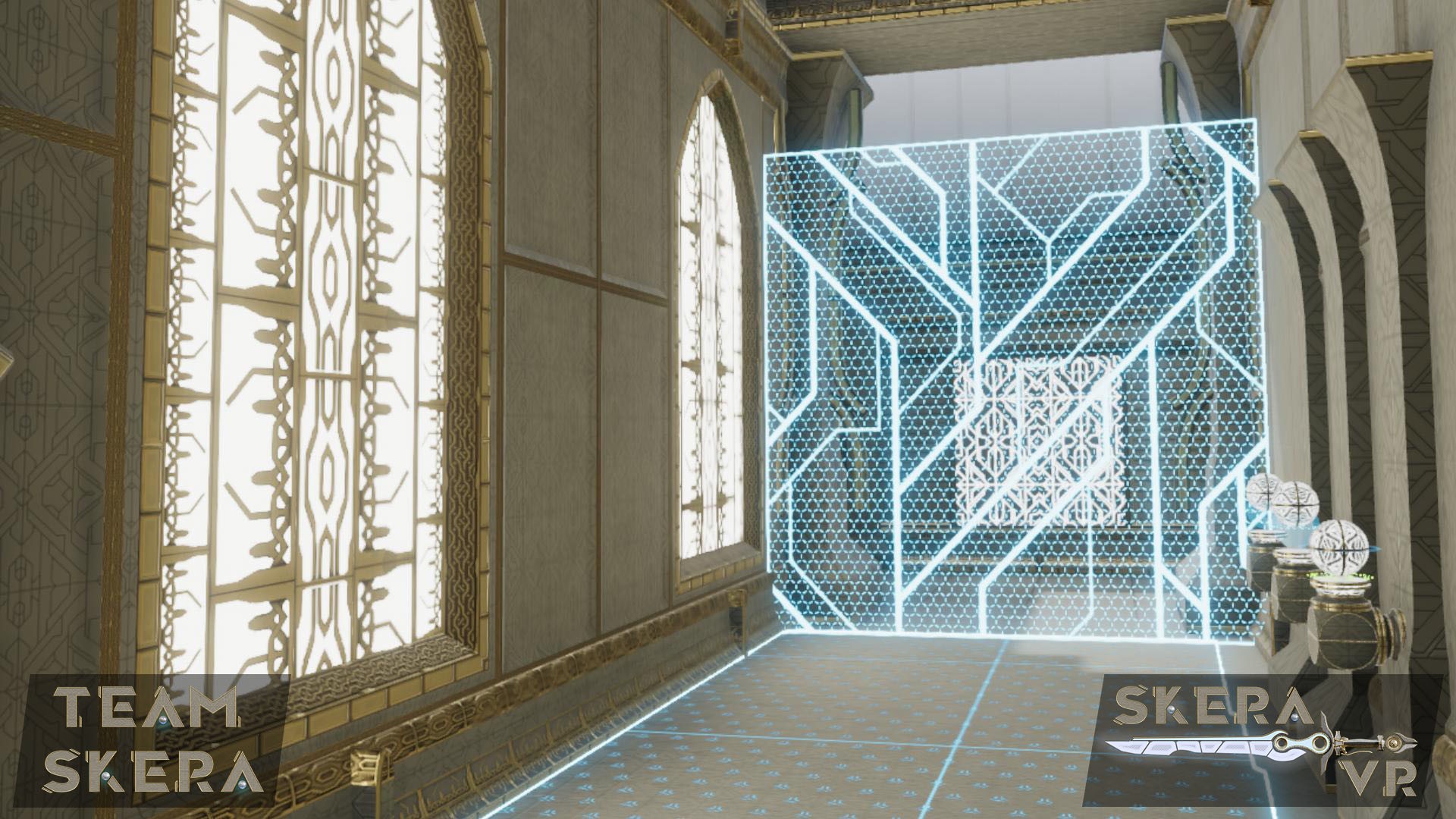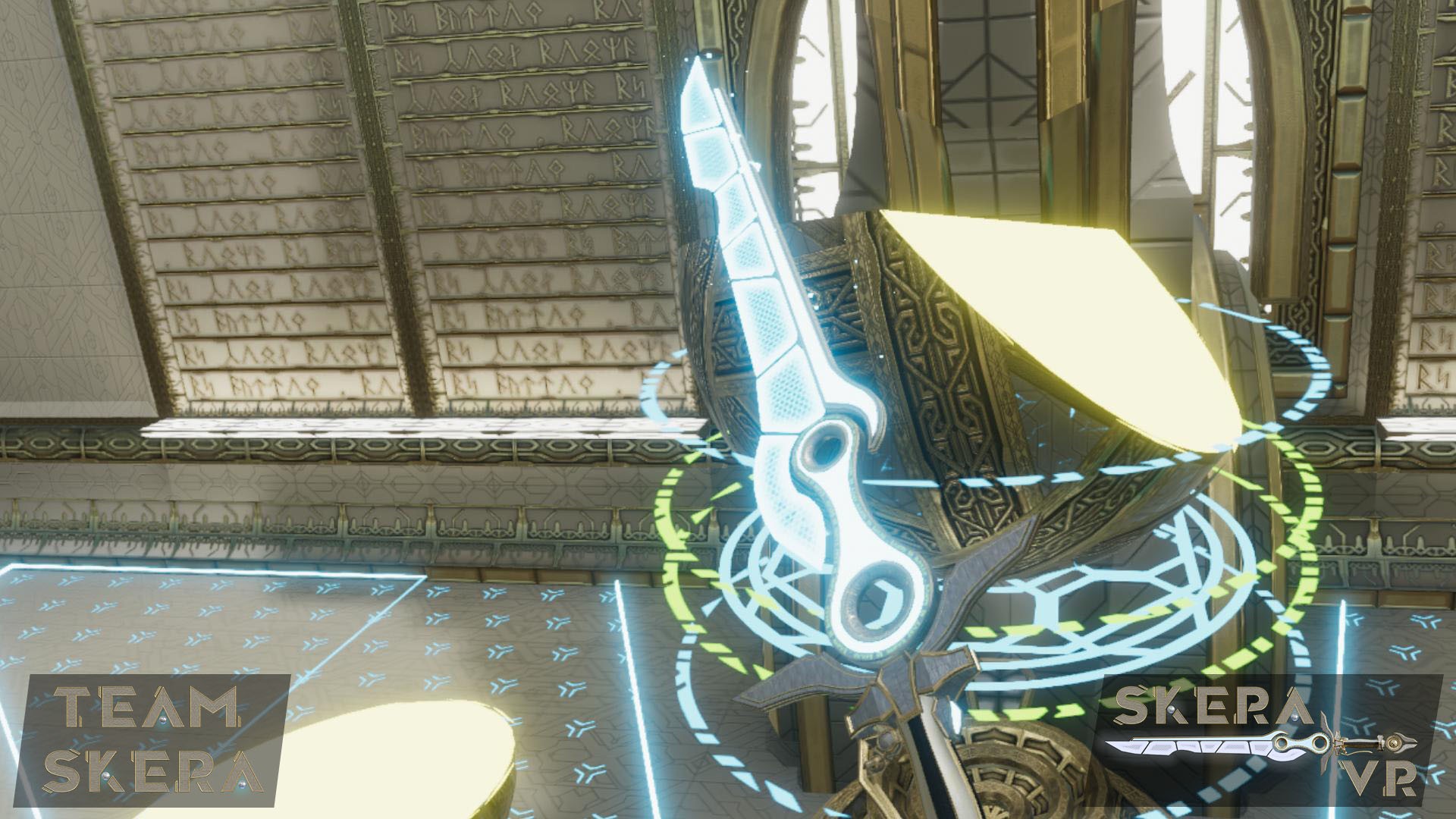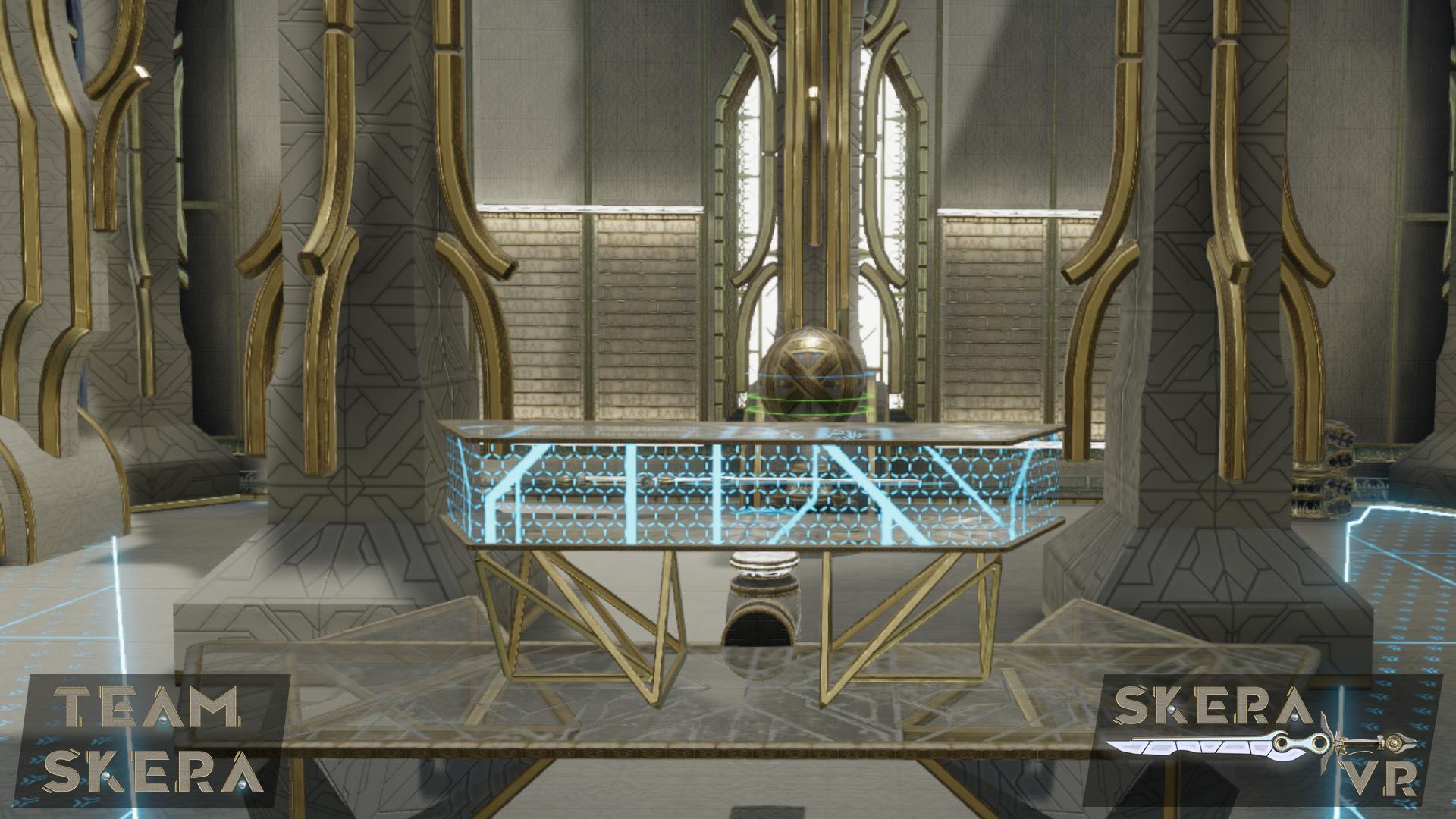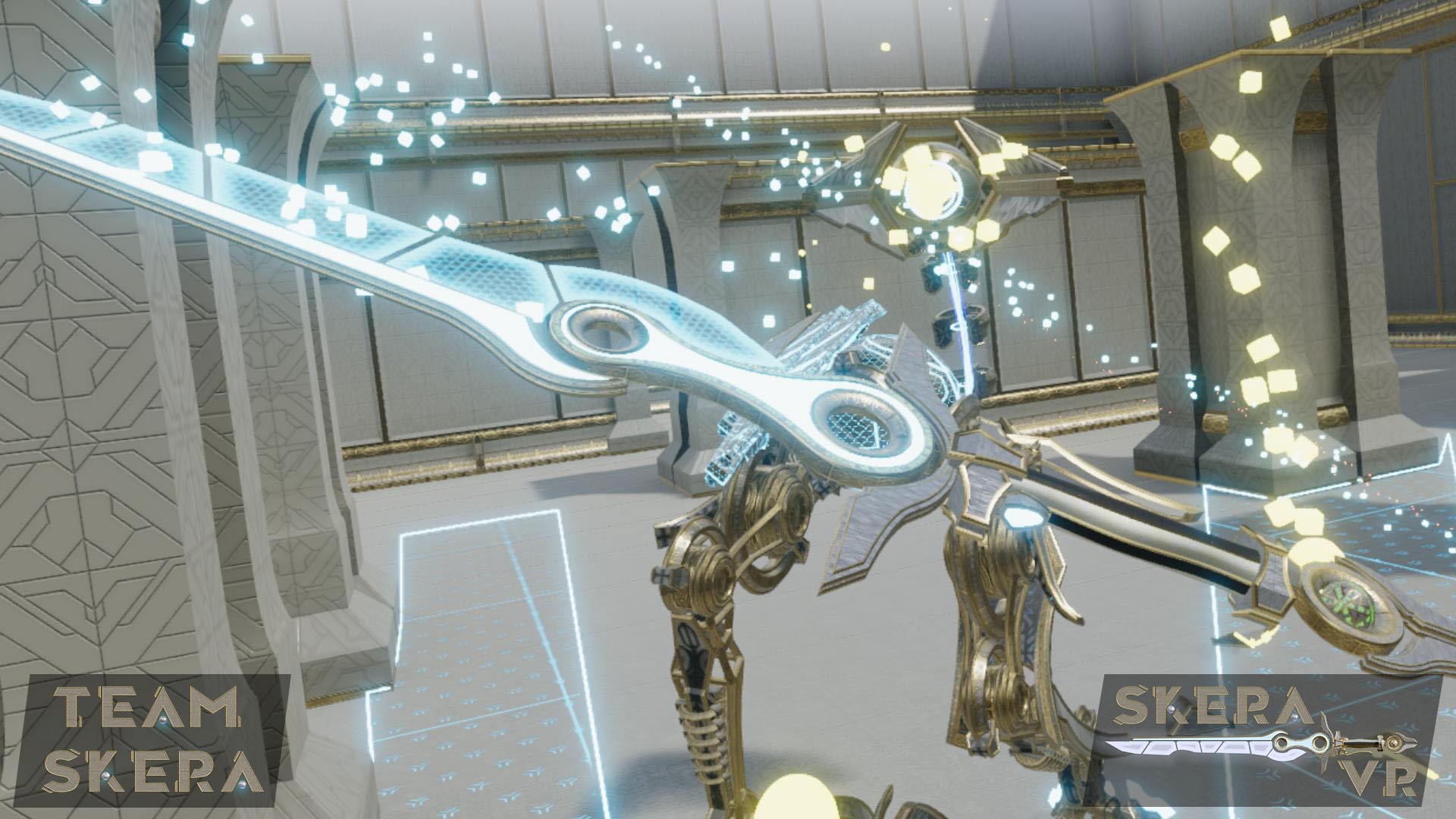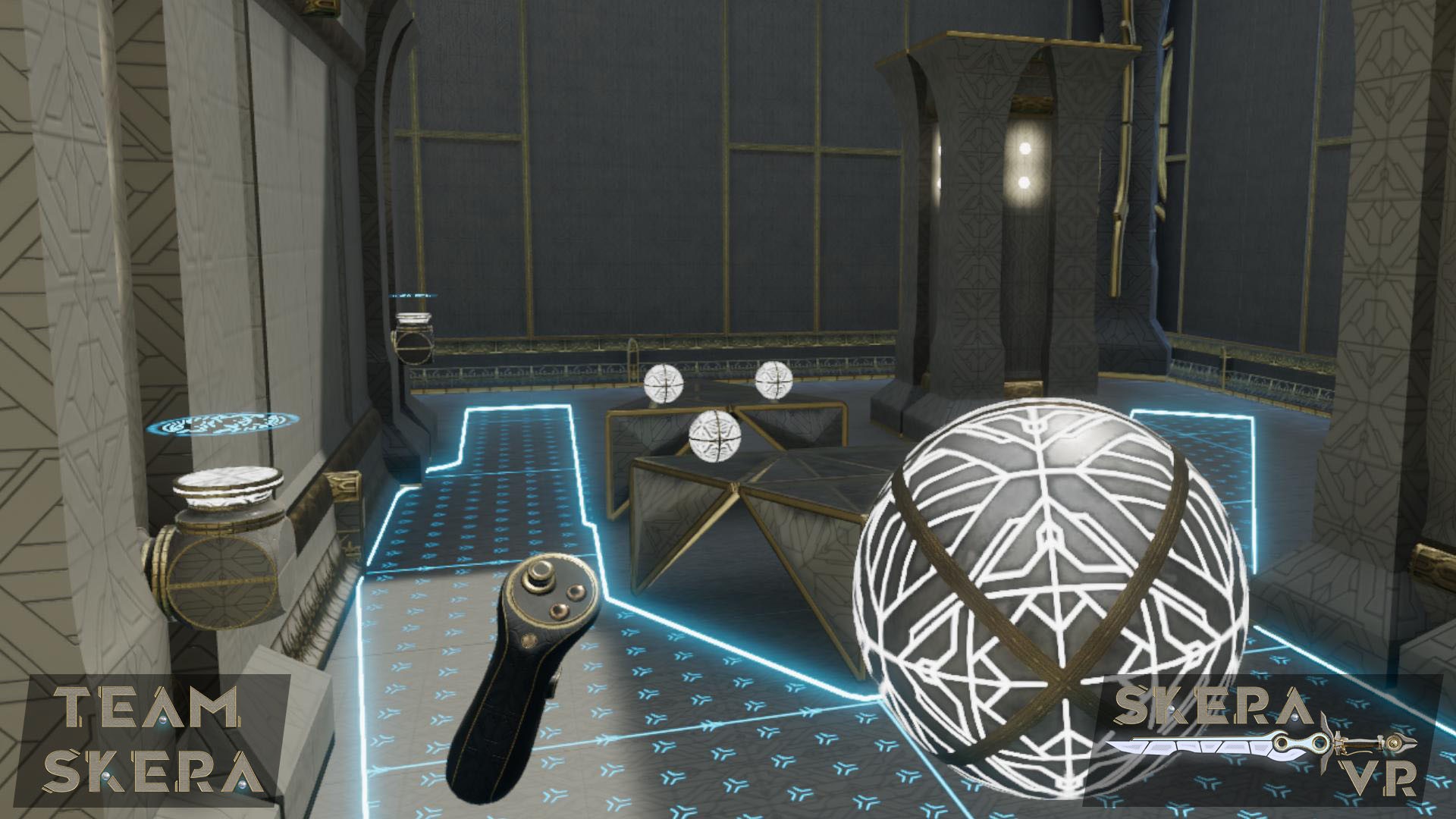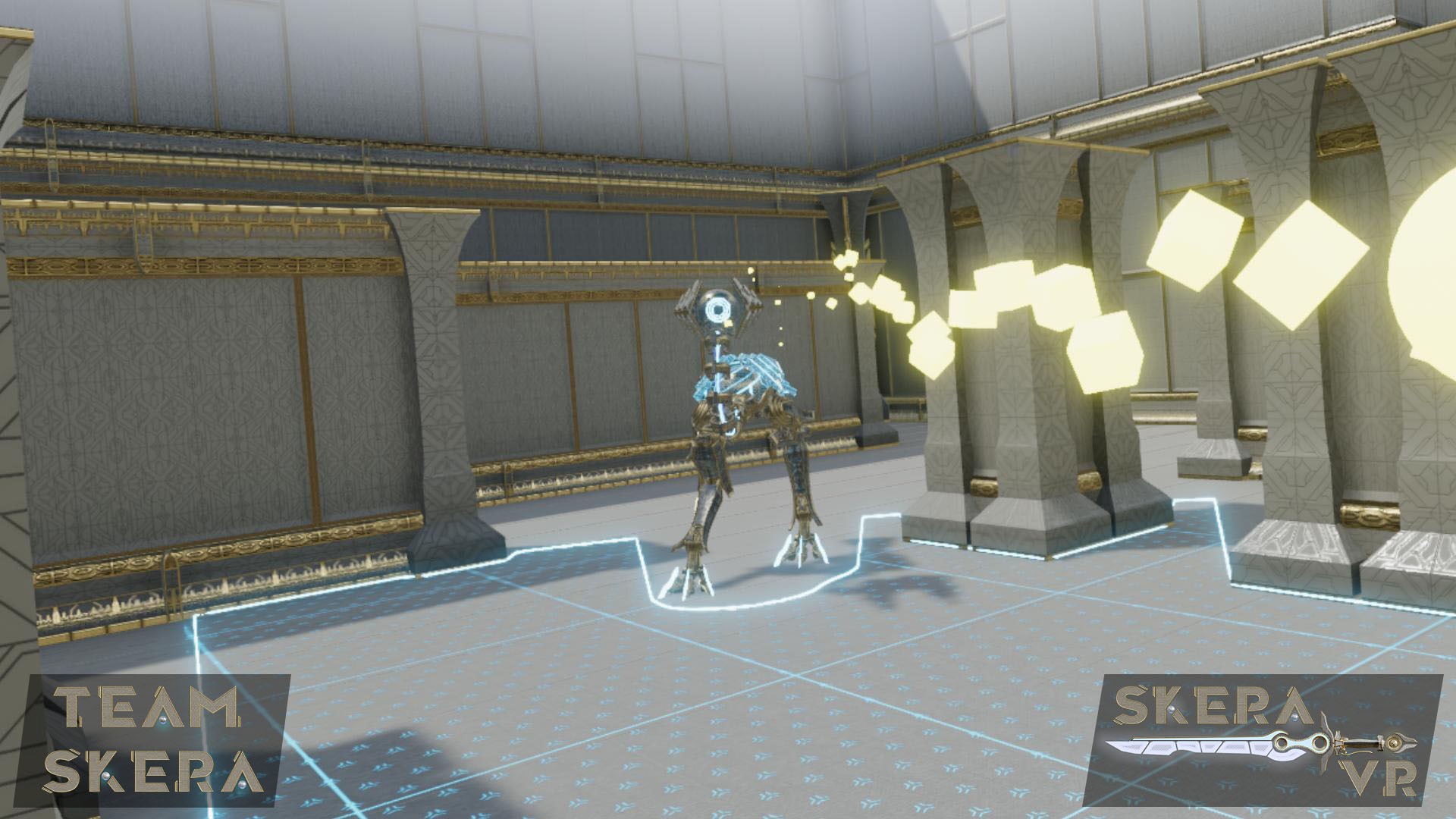 We feel confident in our skills in the technical aspects of building a game but we are lacking on the business side of game development. This would be the main thing we're hoping Tranzfuser will help us with. We need to arrange a company, learn how to do indie-dev business and split shares.Additionally, having published and polished a title will boost our portfolios and be a strong first step into our careers. We will be able to improve our team working skills working remotely and better understand what the games industry standard is.For us, winning means we can dedicate more time to the project and take it into its perfect form as well as being able to invest more in advertising to a wider audience.