Pitching for Success in Dundee
The Tranzfuser teams came together this weekend for a 'speed pitching' style event,  working their way around several industry experts and gaining expert insight along the way.
In what was an intensive but hugely rewarding day full of pitch meetings, the 22 Tranzfuser teams had the enviable opportunity to directly address some of the industry's most experienced professionals to gauge their trajectory on the path to perfecting their pitch for investment.
The teams each had 20 mins at each table to speak with the individual experts, all with the equal window to get on-the-spot feedback. Teams were directed to consider their route to market, commercial sustainability and – of course – the market for their game in their pitch preparation. 
With the learning from each pitch session, the teams were able to incorporate any required amendments before taking on the next meeting. This rapid implementation of learning gave as close to real world experience as possible, standing the teams in good stead for the pitch for grant support from the UK Games Fund at EGX later this year.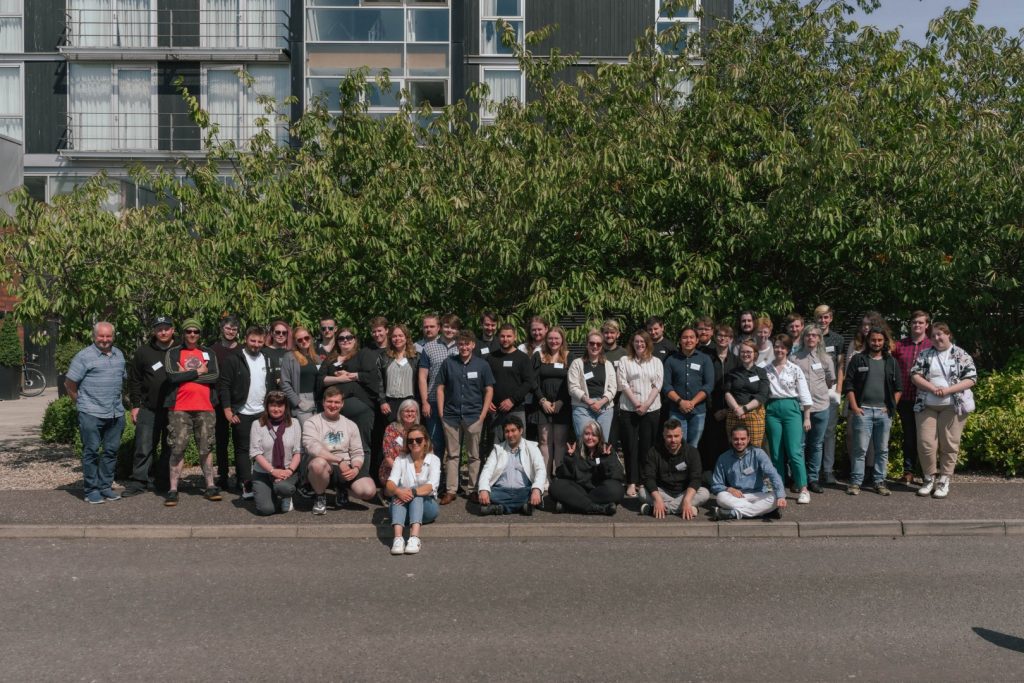 Paul Durrant, CEO at UKGTF and one of those listening to the pitches, said:
"We loved this opportunity to return to face-to-face pitch practice and it was really rewarding to find that the quality of pitches was as high as ever. Now the teams have a lot of feedback to take away and work on to enhance their presentations over the following weeks"