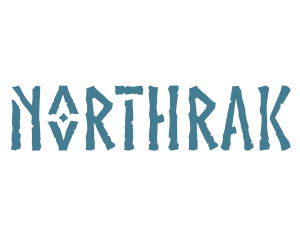 Northrak is a multicultural team from Teesside University who started working on their own indie title, focusing in creating fantastical worlds and immersive experiences and with the hopes to become an established studio among up and coming indie developers.
The Tees Valley area is home to many successful indie studios, some of which who are old participants of this programme, and through them have heard about how Tranzfuser was a great pathway to get started in the industry and obtain valuable knowledge that will aid us in achieving ours goals.
About the project
Close to Flight is a 3D adventure platformer game where you grab your grappling hook, pack your bag and swing through the skies in a beautiful stylized world filled with floating islands and colourful characters, eagerly awaiting their packages to be delivered.
The game will support both mouse-&-keyboard and controller on the PC release on Steam and Epic Games stores as well as a port for the Nintendo Switch. The target audience are players that are looking for a relaxing and enjoyable cozy game filled with characters, quests, special items, collectables and secrets.
We applied to Tranzfuser as we have talked with previous participants and all sung praises about it and how it helped them on their path to become established studios, which is currently the greatest goal we wish to achieve and be part of the up and coming indie studio space. Tranzfuser provides us with the opportunity to work on our own game prototype, while also developing our business and pitching skills alongside industry professionals, which will undoubtedly prepare us for the future and avoid common mistakes. Not only that, but the mentorship support and networking opportunities will have a massive impact and great value in our team's future.