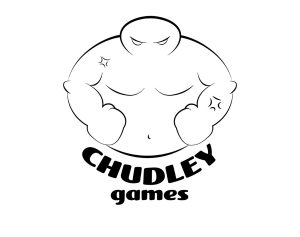 Target Platform: Desktops / Laptops
Twitter: @KaijuKerfuffle
Local Hub: Canterbury Christ Church University
Chudley Games is a team of friends and passionate developers from Canterbury Christ Church University, consisting of Dave, our Team Leader, Producer, and Systems Designer; Adam, our Lead Designer and Programmer; Josh, our Lead 3D Artist; Ryan, our 3D Artist; and Ami, our 2D Artist.
Several of us have worked together on successful projects and game jams in the past and joined together in our third year to start making Kaiju Kerfuffle. We are a team of varied talents and complementary skills, with a universal drive to build exciting experiences for our players, and a development ethos that puts players first.
About the project
Kaiju Kerfuffle is a fast-paced, mech building party game for 1-4 players, all about forward planning and team co-operation in an ever-changing, chaotic workshop. In the build phase, players can research new weapons and upgrades for their benches, purchase new benches and automation pieces, and craft the most efficient workshop they possibly can in preparation.
When the Kaiju attack, working as a team, mastering recipes, and building strong, versatile mechs are key to beating back the ravenous Kaiju hordes, while machines malfunction and production paths overlap. Send mechs out to fight and start work on the next metallic protector. Can the engineers overcome 15 days of assaults from the colossal Kaiju and protect the city? Find out with Kaiju Kerfuffle!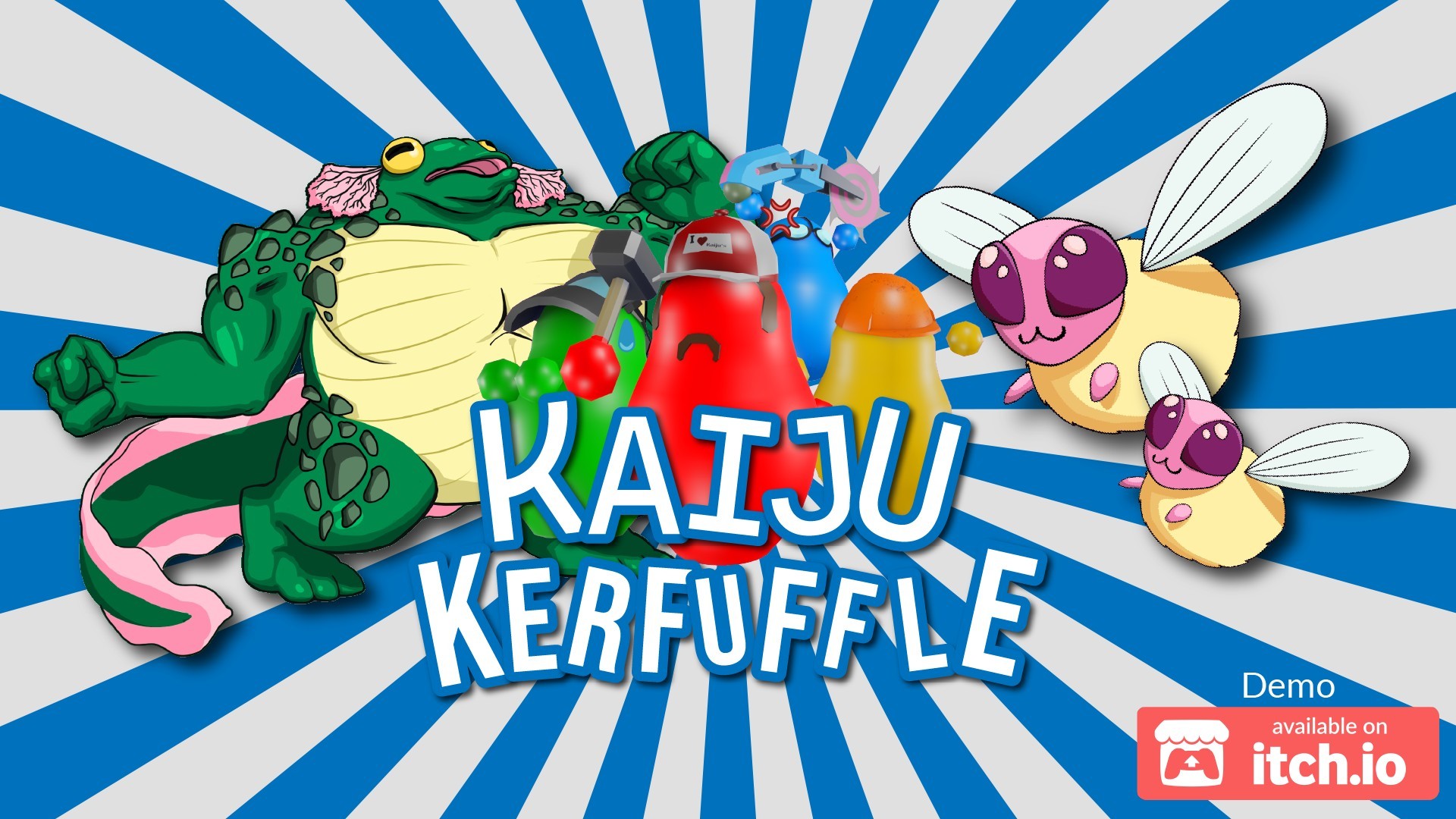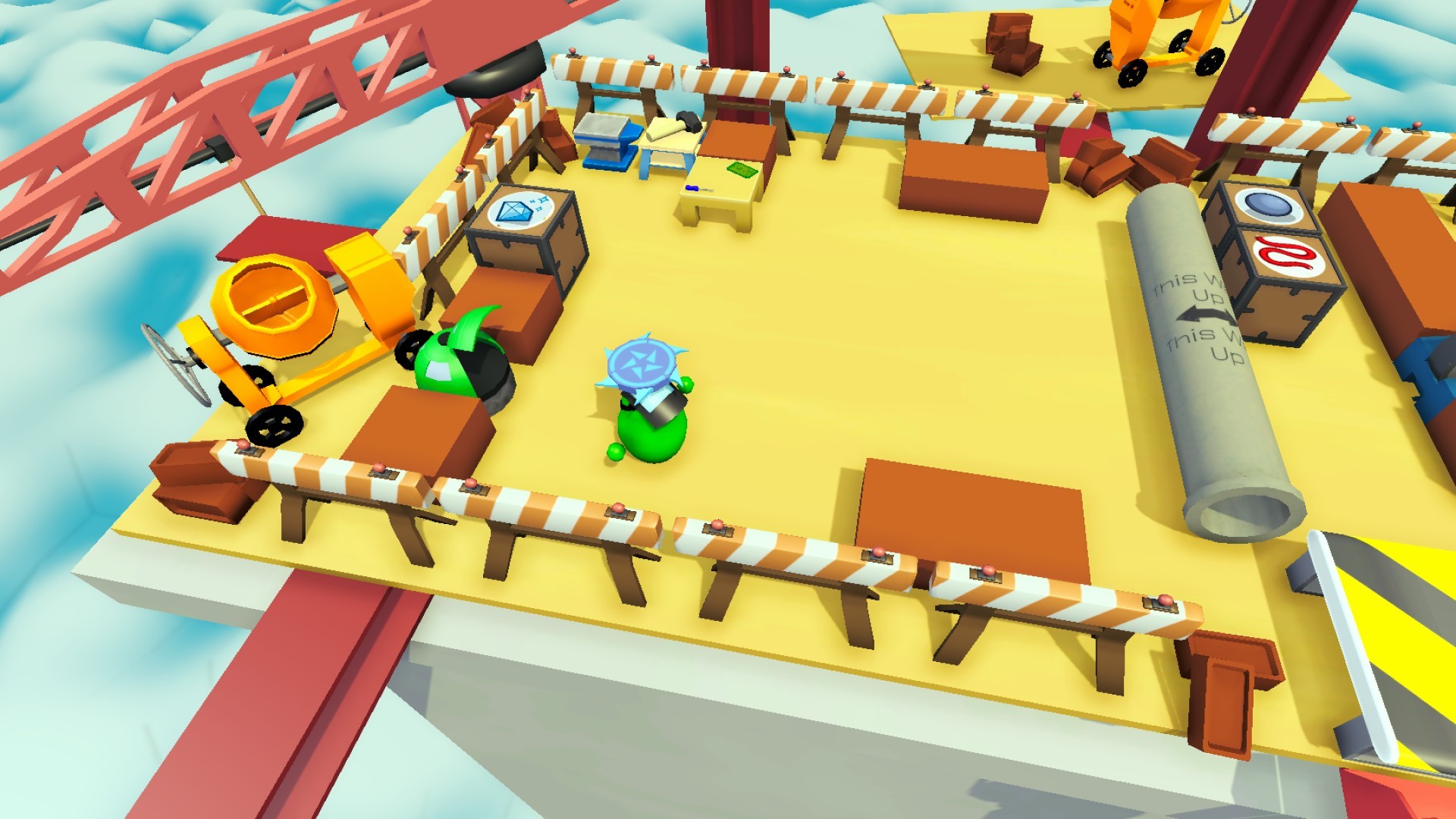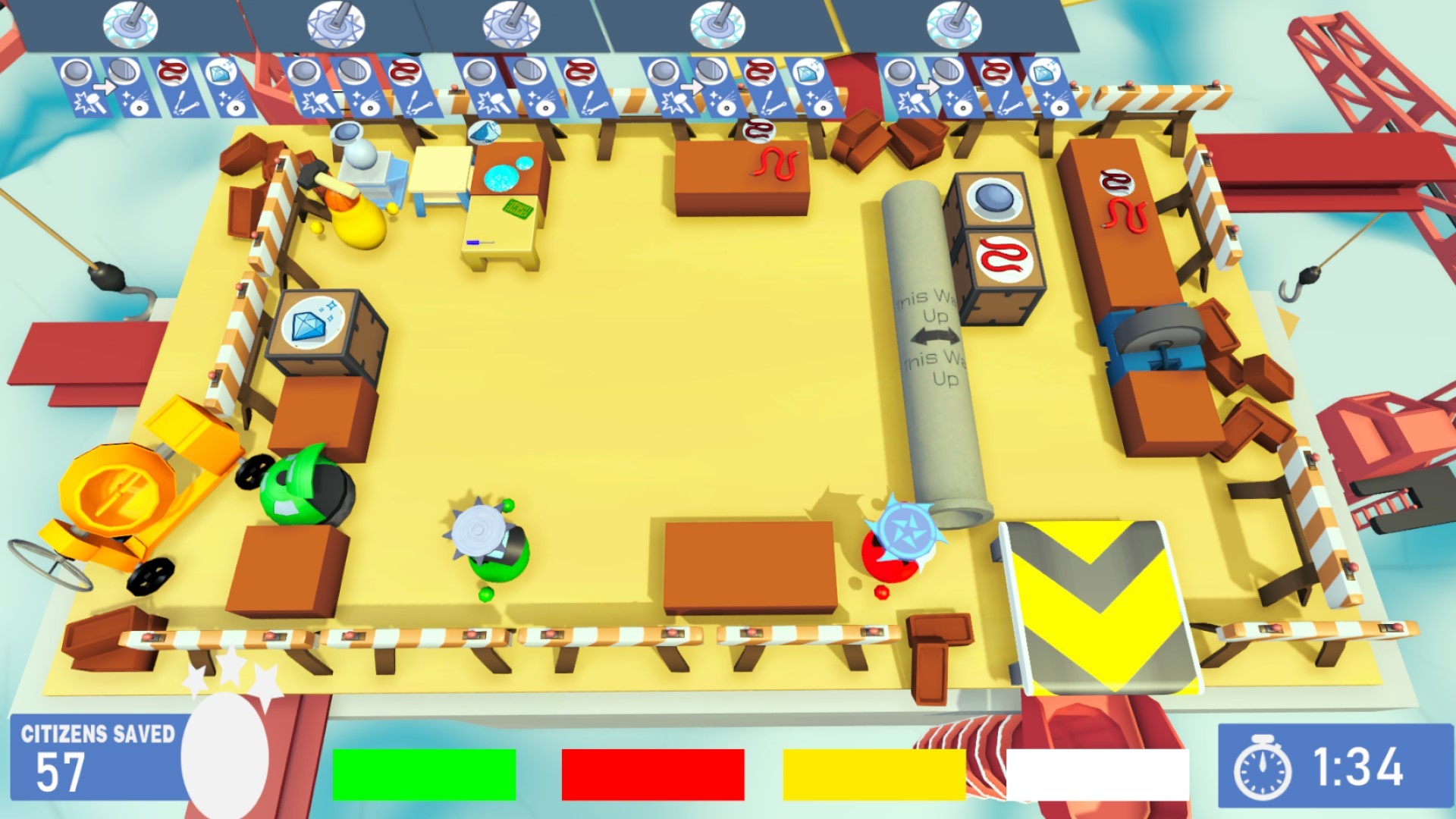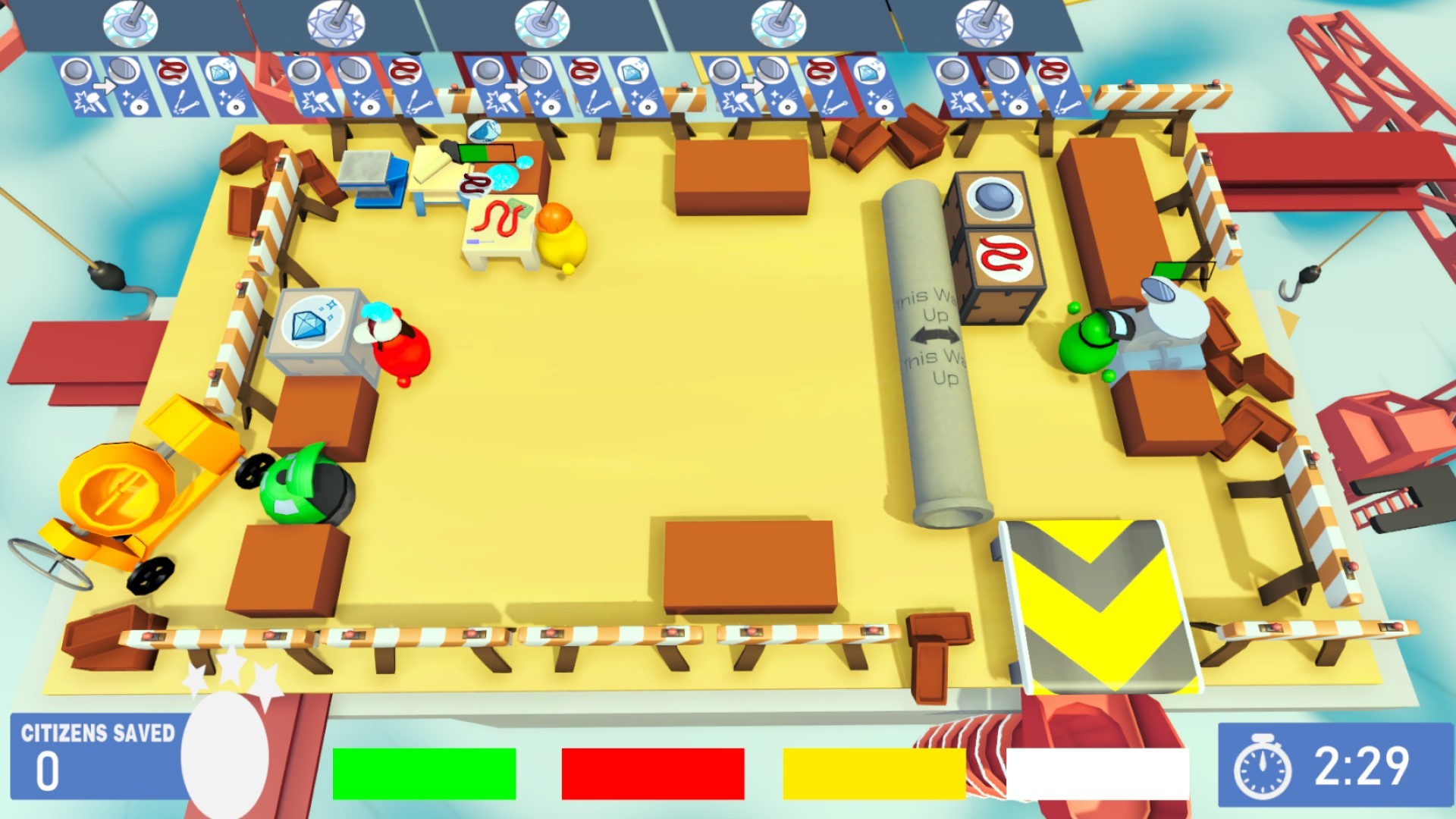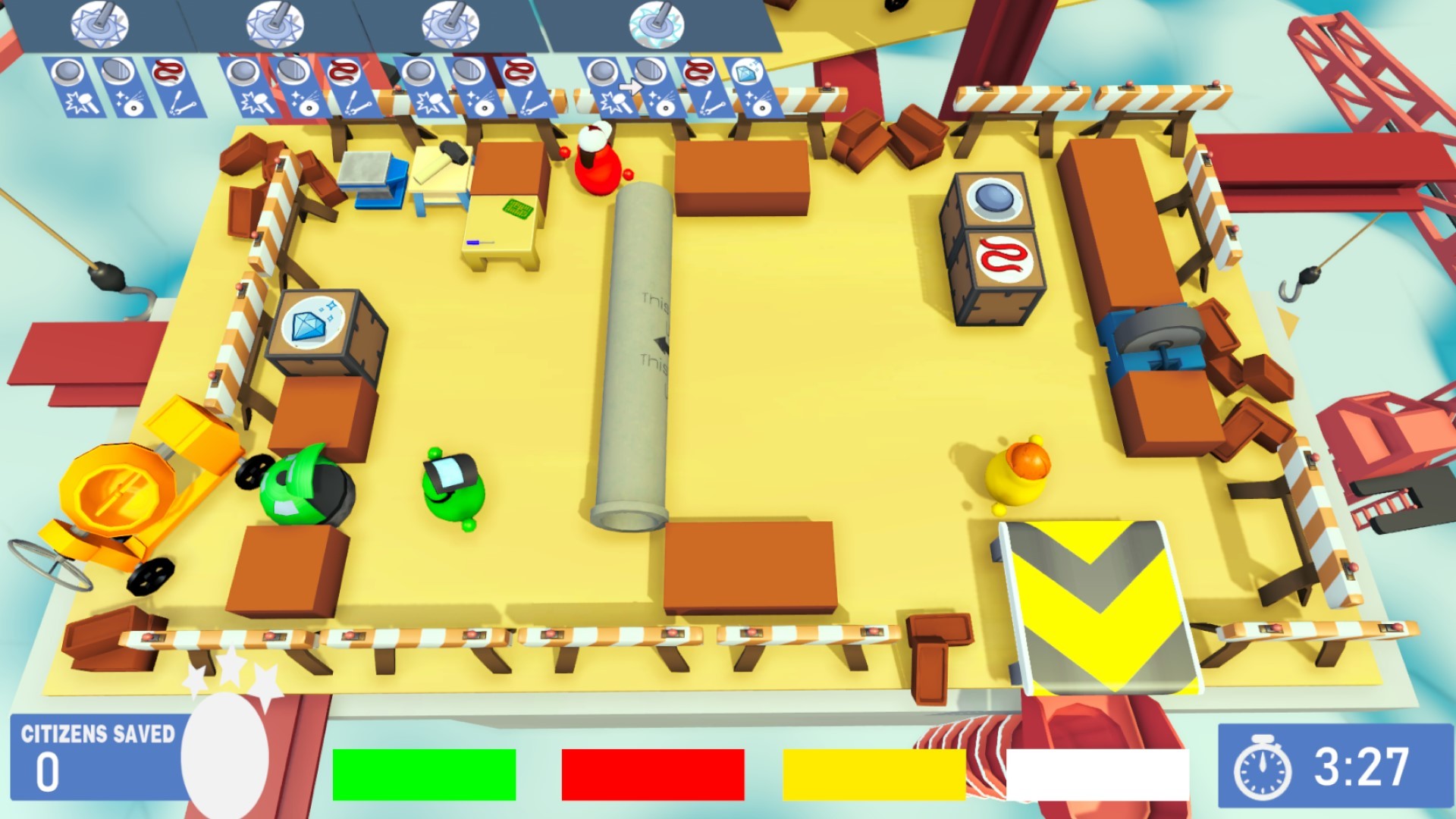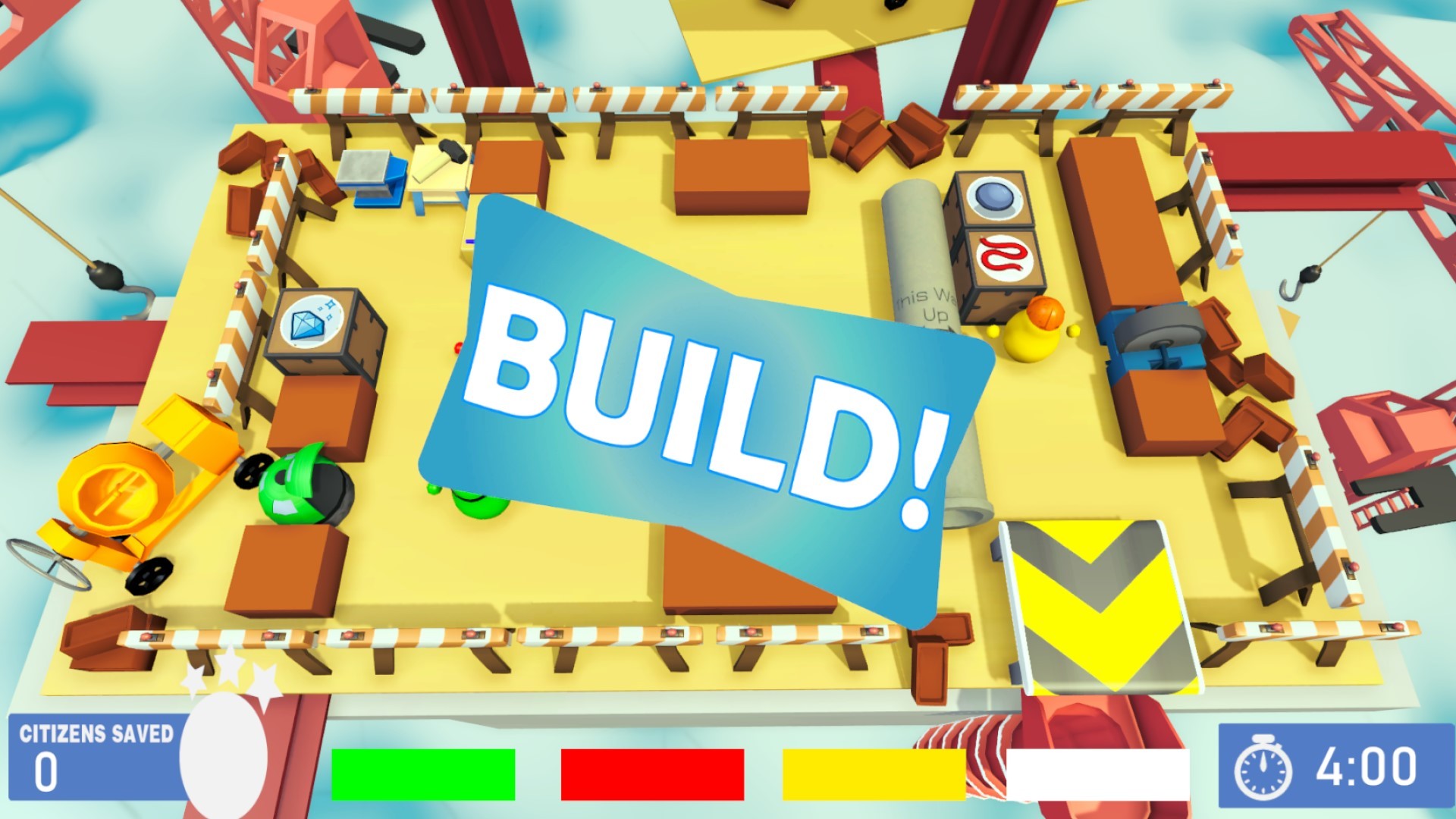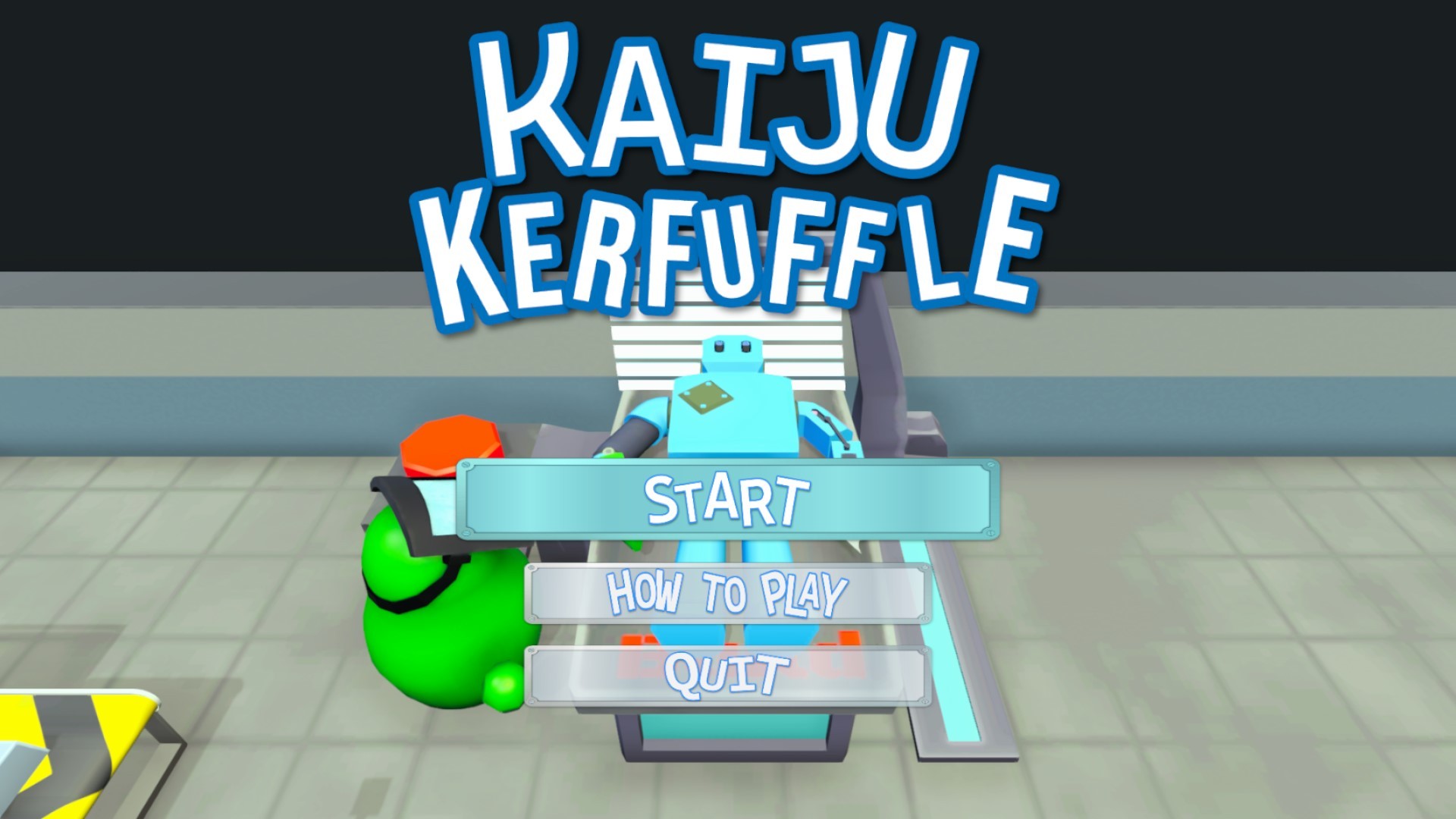 Chudley games are thrilled to be part of Tranzfuser 2023. We have the opportunity to develop a dream project, as well as learn and grow alongside other talented teams. We're excited to be able to engage with industry professionals to ensure our project and team members reach their full potential and learn more about how to create games in an industry setting. As developers, we're all keen to improve our skills, learn from the guidance of experienced professionals, and make a great game along the way!